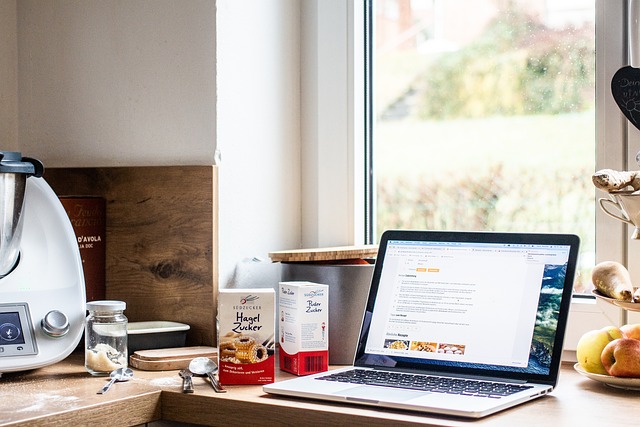 Spring is around the corner, and it is a time many of us choose to perform home improvements. The problem with making improvements to your property is that they can be challenging and expensive. On the other hand, there are some things you can do to refresh and upgrade your home without breaking the bank or being challenging.
Therefore, if you are looking to make your kitchen look fresh, you are in the right place. In this short document, we are going to look at 5 tips that will make a statement in your kitchen. You can take advantage of this to create a true reflection of your personality. Before going further into the article I recommend you take a look at semi modular kitchen design.
I) Repainting
Repainting is by far the easiest way to make an instant change to your kitchen. The best thing is that there are many ways you can achieve this. All you need is creativity and an idea of how to go about it. If you wish to repaint, here are some ways you could try:
Creating A Feature Wall
What is a feature wall? Well, it can be defined as a part of the wall that is not similar to the rest. The aim of creating a feature wall is to transform the whole look of the kitchen. Creating a feature wall is easy; all you have to do is paint the wall or use feature wallpaper. You can even choose to go with wall art.
Repainting Kitchen Cabinets
This is another way to get the most out of your kitchen. Remember, repainting also involves replacing existing doors or door handles with different colour options. You can choose to go with one colour or mix them up.
Bringing Small Kitchen Items Of Furniture
Rather than repainting, you can choose to bring in small pieces of colourful furniture. Remember, this option can only work if you have a spacious kitchen. These small kitchen items of furniture can be in the form of small chest drawers, chairs, and others. You can choose to brighten up the corners of the kitchen as well.
II) Accessories
Another easy way to make a statement in your kitchen is through accessories. You can use Accessorise to create or change the theme. Accessories like rugs, colourful cushions, blinds, tableware, curtains, wall art, and others will do the trick.
III) The Open Shelving Concept
Open shelves can be part of your kitchen furniture and help create an appealing atmosphere. You can decide to use the shelves to carry items that are most valuable to you. However, to enhance the appeal of shelves, you have to avoid cluttering and neglecting them.
IV) Replace Kitchen Worktops
Another way to make a bold statement in your kitchen is by replacing the worktop. Today, you have many options to choose from. For example, Zen Stone Supplies offers a range of different kitchen worktops in terms of design, material types, finishes, and colours.
The best thing about kitchen counters or worktops is that they enhance the appeal of the kitchen, even if you have not changed anything else. This makes it a smart way to update your kitchen.
V) Updating Small Kitchen Appliances
Updating small kitchen appliances is another easy and quick way to improve your kitchen. Small appliances like a toaster, kettle, microwave, and others. Doing this would make things look different and attractive.
Summary
These are just a few ways you can improve and upgrade your kitchen. It is the easiest way to make a statement. Do not forget, when choosing the colours for your kitchen, it is wise to check out our recent articles on kitchen colours and décor ideas.